Frank Bruce Sculpture Trail hit by ravages of time
---
Published: 16:00, 01 November 2019
---
Easier access to your trusted, local news. Have a look at our brand new digital subscription packages!
---
---
Gallery1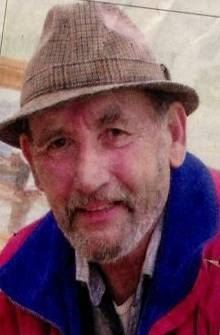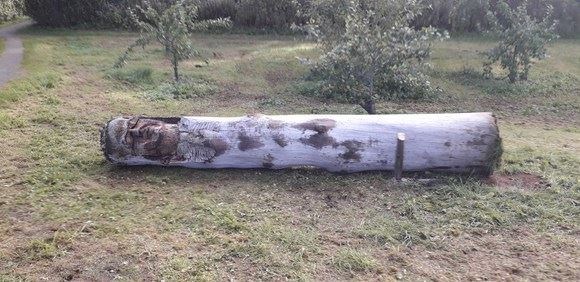 A UNIQUE Cairngorms sculpture trail is slowly losing its works of art – just as the artist intended.
The Frank Bruce Sculpture Trail hosts an impressive collection of work in timber and stone in the "archetypal abstraction" style developed by the late self-taught, Aviemore-based sculptor Frank Bruce.
The striking carvings – some of them more than 25ft high – exploring Scottish culture and relationships are sited at Feshie Bridge on land managed by Forestry and Land Scotland (FLS).
That some of the sculptures will weaken and fail, while others will stand the test of time was a key element of Mr Bruce's concept.
Maree Morrison, recreation ranger with the FLS team in Glenmore, said: "The sculptures, many of them created from Scots pine from here in Inshriach forest, fill the woodland with spirits and stories.
"It's quite poignant that some of the smaller pieces have already rotted away. It really gives you pause for thought when you're walking round the trail.
"Since Frank died in 2010, there has been an effort to preserve the sculptures but long-term exposure to the elements has resulted in a couple of the really large timber suffering internal rot that has made them potentially dangerous.
"We've lowered those sculptures to the ground now but we have made sure that they are facing 'up' so that visitors can still enjoy them.
"Hopefully, our actions – which are entirely about public safety – will feed in to visitors' interpretation and understanding of Frank's vision.
"The presence of three stone sculptures ensures some permanent presence on-site and will remain as a memorial to this talented and thought-provoking artist."
The £65,000 Feshiebridge Sculpture Garden entitled Patriotism and Poverty was opened in 2006. Scottish Arts Council chairman Richard Holloway described Bruce as "the Dave Brubeck of the Scottish sculpture scene... a great artist, an instinctive artist, a natural."
The late Dr Iain Glen, chairman of the trust to safeguard the work, said at the time, the sculptor anticipated a relatively brief life for wooden sculpture and its eventual return to the earth.
Mr Bruce died on September 8, 2010, aged 78 after a short illness. One of his works, carved in the shape of a headstone, bears his own epitaph, "I was privileged to be". His funeral took place at St Combs Kirky, and he was laid to rest in Lonmay Cemetery.
* The sculpture trail starts by Inshriach main car park, giving good views of the River Feshie.
---
Do you want to respond to this article? If so, click here to submit your thoughts and they may be published in print.
---
---
---