Bollywood comes to Kingussie
---
Published: 14:05, 07 September 2011
| Updated: 14:36, 07 September 2011
---
Get the Strathspey Herald sent to your inbox every week and swipe through an exact replica of the day's newspaper
---
---
Bollywood comes to Kingussie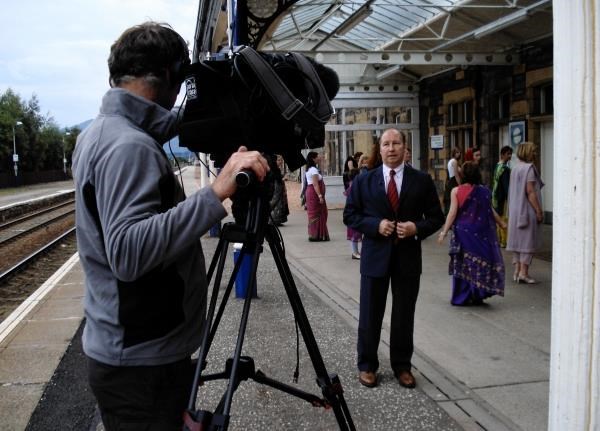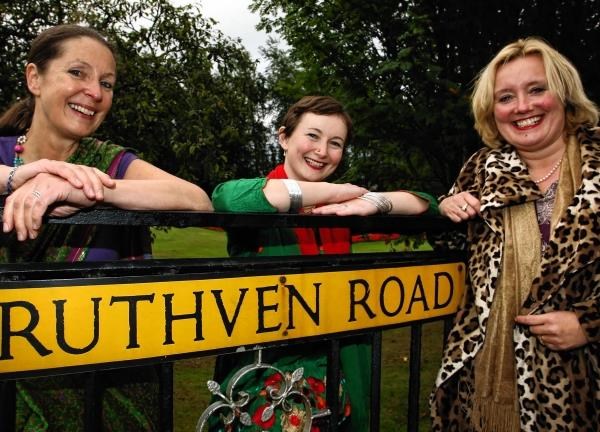 A TOUCH of Bollywood glamour done Kingussie style to launch the Ruthven Road Picturehouse's autumn winter season has made waves around the world.
The event, which featured a couple of dozen exotically-clad girls in bright saris at the town's railway station recreating the dancing scene at the end of the film 'Slumdog Millionaire', has been covered not only in the national media, but also as far away as the Philippines!
The colourful dancers were at the station to greet a VIP guest arriving from Edinburgh on the train.
She was none other than the actress Janet De Vigne, who spoke the line about Ruthven Road, Kingussie, in the Oscar-winning movie – the first to be featured in the Picturehouse's new season at the Silverfjord Hotel on Ruthven Road.
Janet was delighted to join a packed audience in the newly kitted out screening room and stood up to repeat her famous lines while the film was paused – and was rewarded with party poppers and cheers.
Both BBC Scotland and STV filmed the rehearsal night and broadcast reports on Friday prior to the event.
Local film-maker and Picturehouse founder Helen Graham, said: "A BBC online article about our launch has gone around the world. It's been featured in New York, India, Philippines, Malaysia – it's amazing!
"We were also delighted to be on STV, BBC and Radio Scotland News – it seems we made quite a splash. Also BBC Radio Scotland Movie Café want to do a live interview soon and hear all about what happened."
All the carefully-laid plans almost had to be cancelled at the last minute due to a lack of staff at the station in the evening to supervise health and safety aspects for dancers, TV crews and the crowd who turned up to watch.
However, Scotrail employee Scott MacKenzie, who works at Kingussie station, gamely stepped into the breach and spent two evenings there in his own time to allow for a rehearsal as well as the real thing.
One of the organisers of the event, Iona Malcom, quipped: "Scott has really become 'The Station Agent' who turned into a 'Local Hero'."
She was cannily slipping in the names of the next two films in the autumn programme in her comments.
Born out of Kingussie's annual Food on Film festival which held a survey in February to gauge interest, the Ruthven Road Picturehouse now has a voluntary programming team working with Joe Storm and Claire Kay at the Silverfjord Hotel in the town.
For more information on forthcoming films and how to reserve seats visit the website: www.ruthvenroadpicturehouse.com.
---
Do you want to respond to this article? If so, click here to submit your thoughts and they may be published in print.
---
---
Get a digital copy of the Strathspey Herald delivered straight to your inbox every week allowing you to swipe through an exact replica of the day's newspaper - it looks just like it does in print!
SUBSCRIBE NOW
---
---